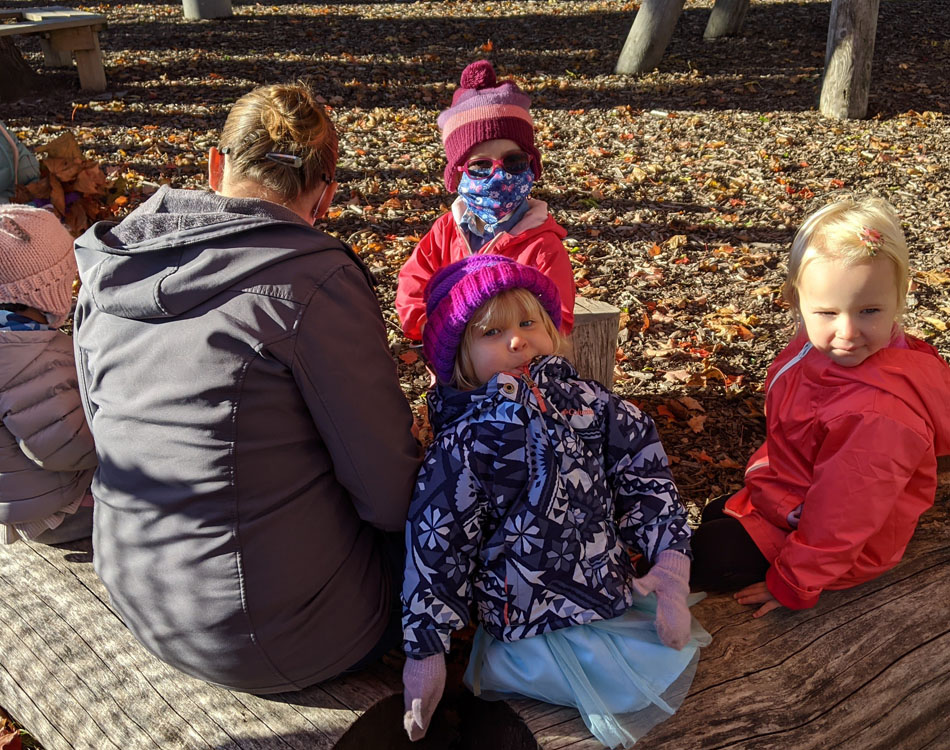 What will my child learn in the morning preschool program?
This program focuses on socialization and play. The preschool years are a critical time for children to learn skills such as compromise, respect, negotiation, problem-solving, empathy and self-regulation. Play nourishes every aspect of the child's development, and paves the way for learning. It forms the foundation of intellectual, social, physical and emotional skills necessary for success in school and in life. The curriculum includes opportunities to strengthen fine and gross motor skills, sensory and science opportunities, language, math, creative art and dramatic play.
Why should I choose the morning preschool program for my child?
For 2022/2023, there will be a maximum of 16 children in the class and up to 3 RECE teachers.
This program normally operates with an approximate ratio of 4:1. We provide a fun, engaging and safe play-based program. Children benefit by receiving support and encouragement from both teachers and parents in the classroom. Toilet training is made much easier with our child-friendly washroom directly adjacent to the classroom.
---
Program Details for 2022/2023
Geared toward children 2½ to 4 years old (birth date between September 2018 and March 2020).
2 "young" spots for children between 2 and 2½ years old (birth date between March and September 2020).
Children are not required to be toilet trained.
3 DAY option (Tuesday-Thursday) with up to 8 spots available.
NEW 4 DAY option (Monday-Thursday) with up to 8 spots available.
Tuesday-Thursday is a mix of the 3 and 4 day students for a total of 16 children.
2 1⁄2 hour class runs from 9:10AM to 11:40AM.
A nutritious snack is included in every class.
3 DAY option: $260/month.
4 DAY option: $330/month.