We are centrally located within Suddaby Public School, at 171 Frederick Street, Kitchener.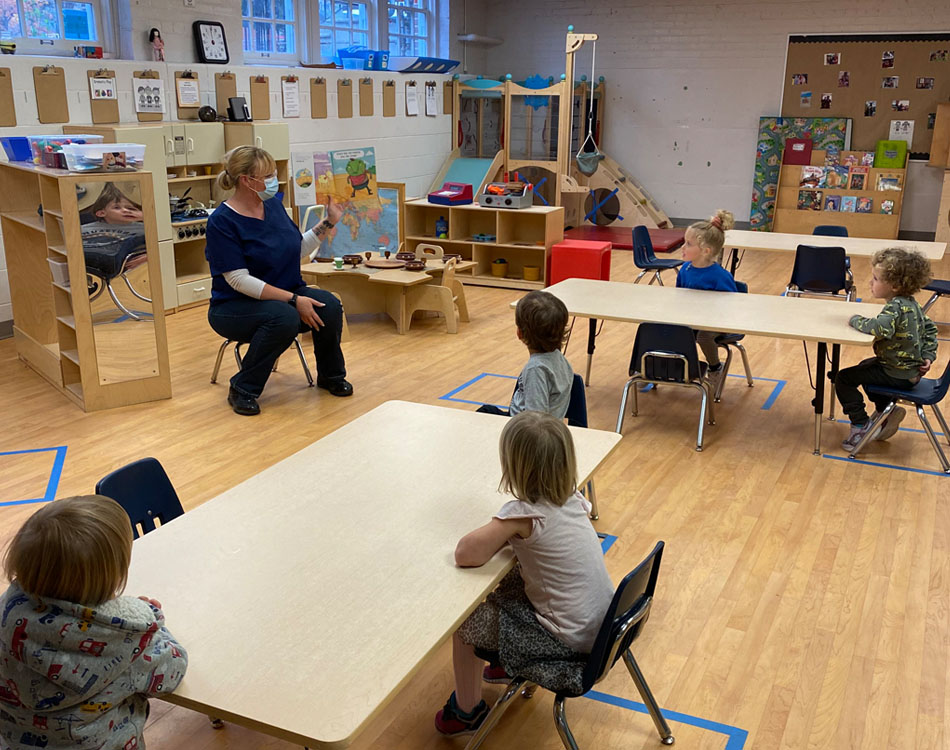 Our bright, newly renovated classroom includes a child-accessible washroom and changing facilities, as well as a kitchen. Our facility includes access to an enclosed, outdoor yard with play structures designed for preschoolers. We also enjoy occasional walking field trips around our beautiful historic neighbourhood.
We rotate a variety of toys and equipment according to the interests of the children. Our play centres include dramatic play, science centre, creative art, block area, reading area, sensory play (including sand and water tables), listening centre, games and puzzles and musical instruments.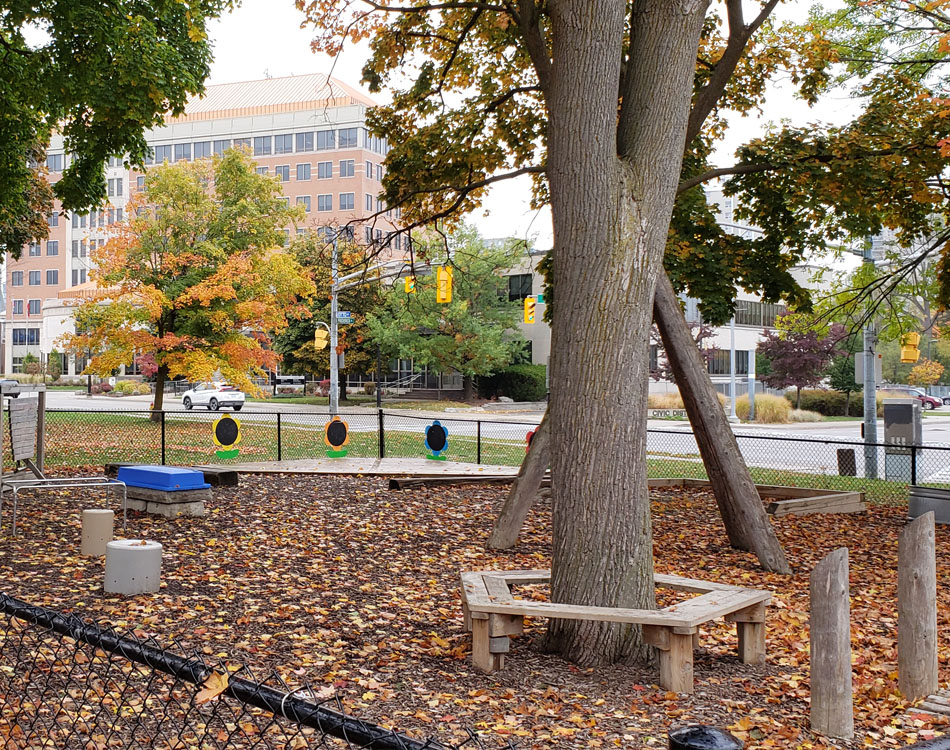 To visit the classroom, please use the Irvin St. doors (the west side of the building). Two-hour parking is available on nearby side streets, and a designated parking space is available for duty shifts.
Please do not park in the Suddaby School parking lot during school hours.
During Moppet class hours, you can reach us in the classroom at 519-578-3840, ext. 5237.