>
Play & Exploration Based Programs
Our teachers are registered Early Childhood Educators that specialize in emergent, play based learning.
Welcome!
---
Moppet is a half-day, play-based cooperative preschool for children from 2 to 5 years old. For more than 40 years, we have been providing children with a stimulating, fun and gentle introduction to the school environment. Our bright, newly renovated classroom is located within Suddaby Public School, in the heart of downtown Kitchener. Our teachers are warm and caring professional Early Childhood Educators, who love watching a child's eyes light up with new understanding.
Our Preschool Programs
Morning Preschool
Children 2 to 4 years old
3 day (Tues.-Thurs.) or
4 day (Mon.-Thurs.)
from 9:10 to 11:40AM
Children are not required to be toilet trained.
The curriculum also includes opportunities to strengthen fine and gross motor skills, sensory and science opportunities, language, math, creative art and dramatic play.
Learn More
SPARK
Children between 3 and 5 years old
3 day (Tues.-Thurs.) or
4 day (Mon.-Thurs.)
from 12:25 to 3:10PM or
5 day (Mon.-Thurs. afternoons, Fri. mornings from 9:10 to 11:55AM)
The foundation of this program is learning through play and exploration. Children will discover letters, numbers, science and music through fun, hands-on activities.
Learn More
---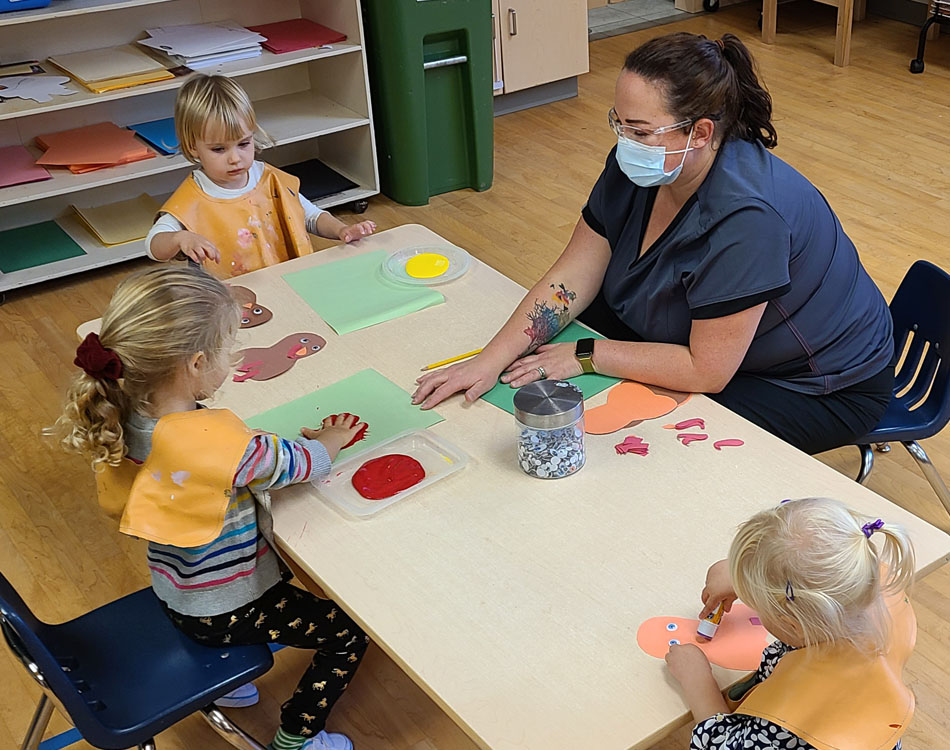 Parent Participation
Co-operative Programming Sets Moppet Apart
Moppet offers the opportunity to be involved in a meaningful way in your child's first school experiences. Through social events, fundraising opportunities, and running the business, our members co-operate to make Moppet a success. Your participation also allows us to keep our program costs down.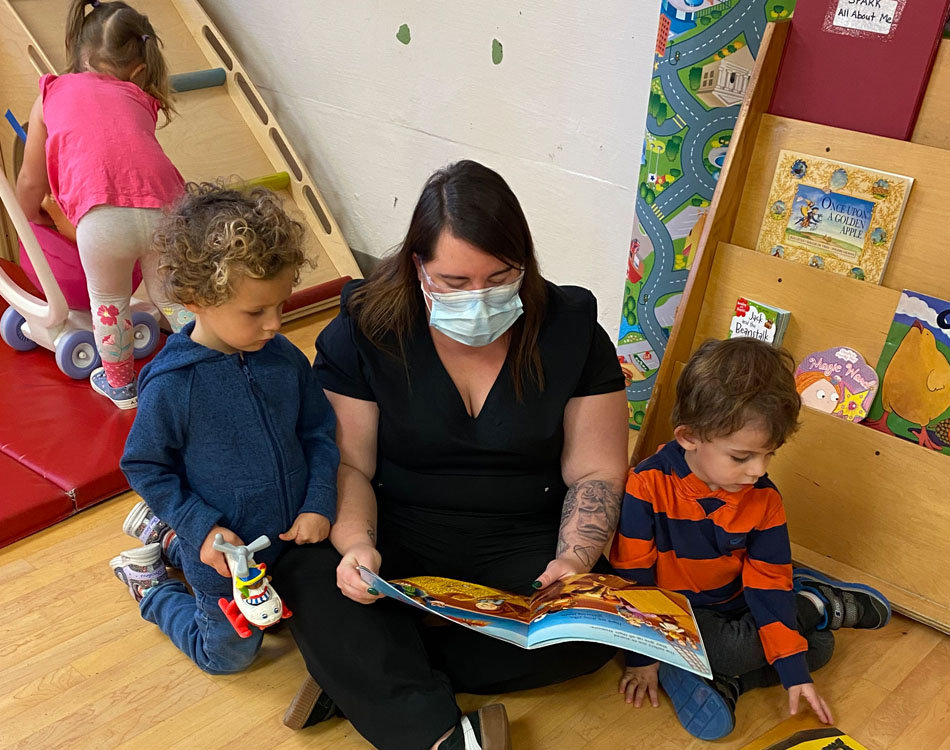 Fundraising
Moppet Preschool relies on various forms of fundraising in order to provide quality programming and affordable rates for our Moppet families.
Become a donor today!
---
Helped ease the transition to kindergarten
I was really concerned about my spirited but cautious 3-year-old feeling comfortable while away from me and in the company of her peers. Moppet helped her to feel confident in a group and to express her needs calmly. This year, she went to Full-Day Kindergarten, and adjusted much faster than I had dared hope. I know the support and nurturing she received at Moppet helped to ease her transition to Junior Kindergarten.
Robin, Mom to two kids