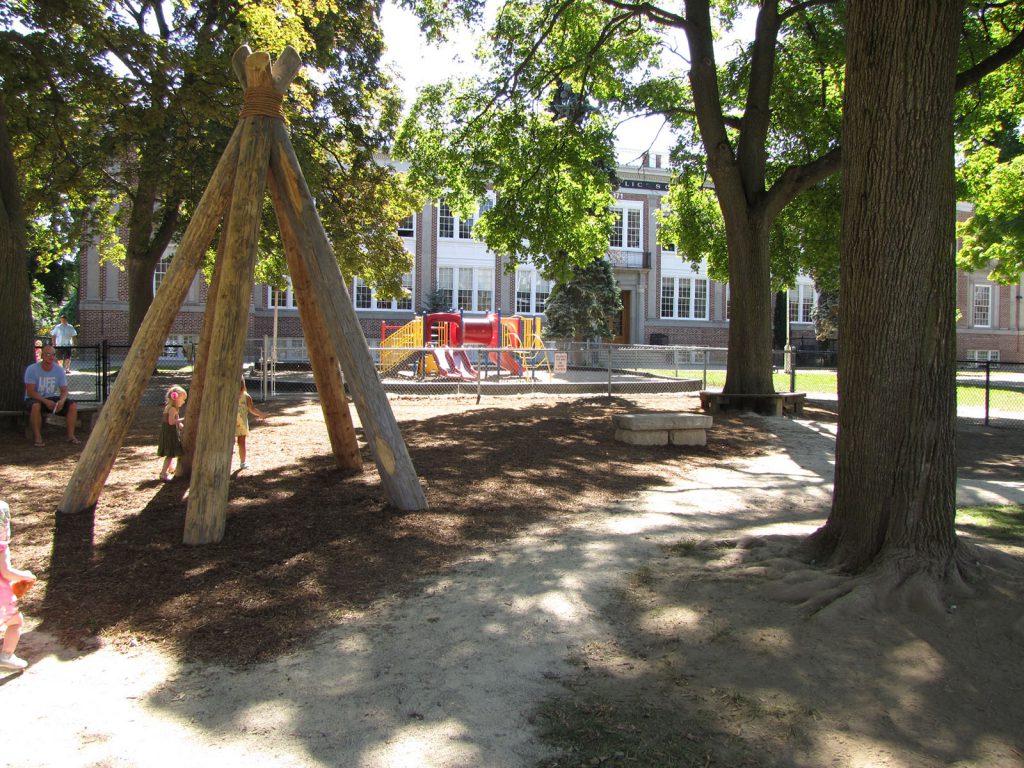 To all those who have been there for drop-off or pick-up over the last couple weeks, you won't be able to miss the latest update to Moppet's outdoor play area.  Thanks to some tireless work on the part of the Moppet Executive and the amazing cooperation of Suddaby School, a successful grant was submitted to build a new toddler-friendly outdoor play area for our use.  The new playground was installed in time for the beginning of the school year, but there are continued improvements which are due to arrive over the coming months.  Some key features of the new playground include: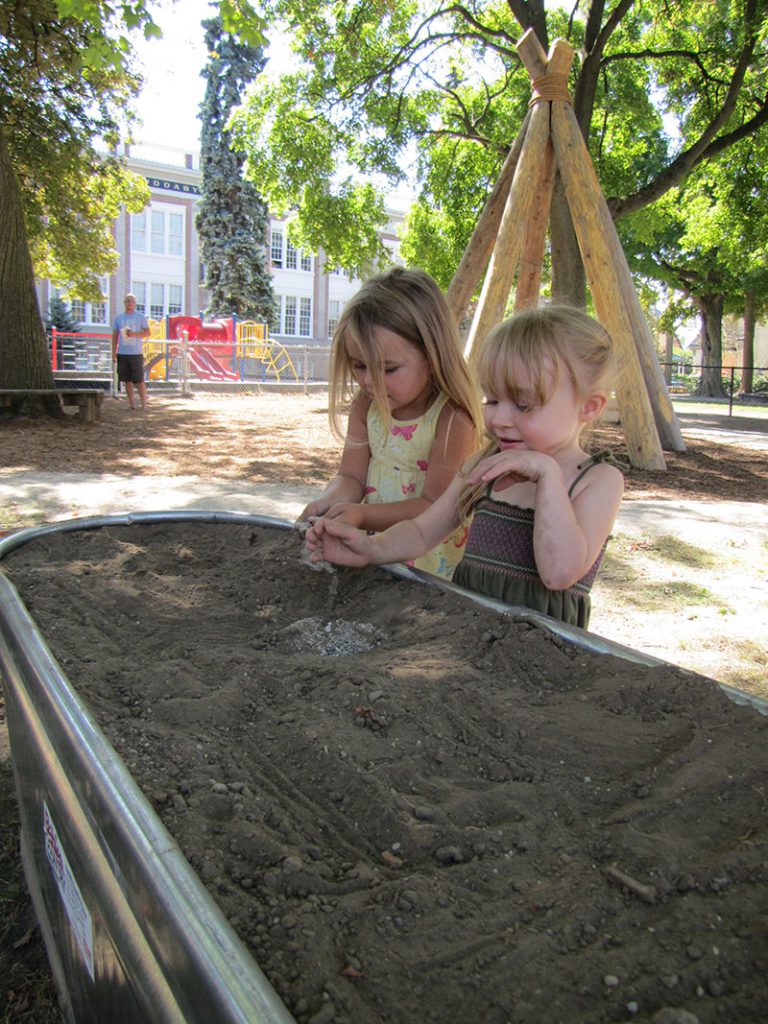 A new larger, shaded & fenced in area for all classes
Toddler-friendly
Built using natural materials & styles with wood-chips & grass instead of sand & gravel.
Large planters have been installed to be seeded in the spring. In the mean time, kids are having a blast using them as digging spots.
A small bridge, about 8 inches off the ground to connect the path as you enter the playground
And the list of features still to-be-installed is pretty exciting:
A stage
A percussive music centre adjacent to the stage; this will include a hanging framed amadinda
A sandbox
Balancing logs
We're all looking forward to the completed playground and the kids are already enjoying the new space to play.